Grand Illusions™ color vinyl fence
Grand Illusion Color Vinyl Fence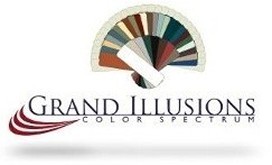 Grand Illusions color vinyl fence has a distinctly unique standard low gloss 'matte finish' gives the appearance of traditional painted wood with the ease of a no maintenance vinyl fence. Available in every current style of Illusions vinyl fence, there are 35 principal colors plus the ability to custom match any color. And yes,…..  Grand Illusions color vinyl fence is offered in black vinyl too!  All Grand Illusions Vinyl Deck Railings and any of the Illusions vinyl gate styles can be fabricated to match your Grand Illusions Color vinyl fence or vinyl wood grain finish.  All Grand Illusions™ Color Vinyl Fence products leave the factory packaged with unparalleled care, fully assembled and individually wrapped to protect your investment from day one. As with any Illusions™ Vinyl Fence material, you are assured the highest quality with ASTM Standard F964-09 compliant, 100% pure Virgin Vinyl! Designed with the sole purpose of allowing your creativity to flow, Grand Illusions color vinyl fence  and Grand Illusions Woodbond™ Series of color and wood grain products are the next step in the evolution of the vinyl fence. Never before has a vinyl fence line been offered with such a wide variety of color options. You are now able to Mix 'n' Match your Illusions™ Vinyl fence with the colors of your home or business. The possibilities are endless! Grand Illusions Woodbond™ offers the most realistic wood grain in the vinyl fence industry. With the unmatched detail of real wood and the advantage of maintenance free vinyl fence in a low gloss finish offered in five of the prettiest woods.  You'll be sure to find a style and finish that's perfect for you! We are proud to be an authorized distributor/dealer of this premium quality product. Please visit our 'Products Page' to see the other quality, professional grade fence materials we offer.
                        Grand Illusions  THE FIRST NAME IN
                              FULL COLOR Vinyl Fence
You can use the Illusions Fence Design Center to help you get the exact post and fence section count needed for your installation. Whether it's a Grand Illusions Color, a WoodBond finish or one of the Classics, the design center will assist you in the planning stages of your fence project. You will also be able to see what your new fence will look like in 3D!