Eastern Premium White Cedar Stockade Fence
Stockade is the original "Security fence". When used by pioneers, the wood stockade fence had sharpened logs placed side by side around the perimeter of camps and forts. Today, Eastern stockade fencing provides privacy and security at minimum cost. From the outside, stockade fences are extremley hard to climb and are an attractive and economical solution for your backyard refuge. Cedar stockade can be ordered with straight or scalloped tops and picket fence sections come with standard Spruce back rails. Cedar back rails are an upgrade. Spruce stockade is also offered in straight top only. All products have a "milled" picket (rounded face).
Eastern Whie Cedar products areonly available within the delivery area!
Click here to see our delivery information and service area map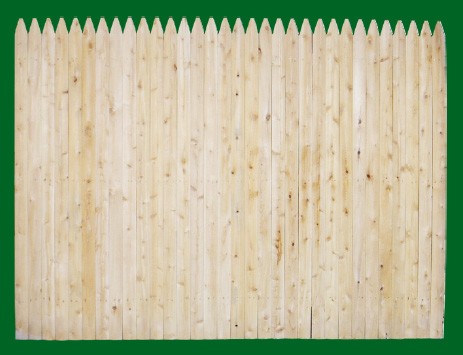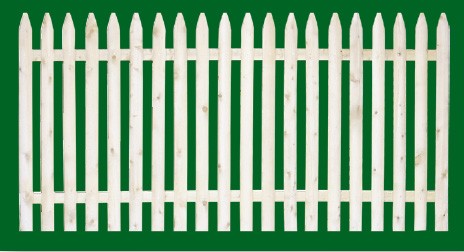 CPS344 -Cedar Spaced Picket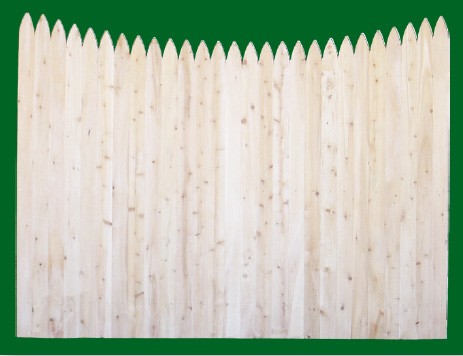 Options
Almost all of Eastern White Cedar Brand Wood Fence Products are available with multiple options to help custom taylor your fence for the most attractive installation. Whether it's Custom Toppers, Ornate Post Caps and Finials, Unique Board Styles or Classic Board Edging you will have no trouble finding the perfect match for your individual setting..
Wood Post Top Styles
Eastern White Cedar Brand Wood Fence Posts are available with a variety of decorative tops to individualize your fence for any outdoor living space. Posts sizes are 4×4; 5×5; or 6×6 and can be ordered in either Cedar or ACQ Treated material.

Post Caps and Finials
Cedar Post Caps provide an attractive way to protect your posts while providing personality to the fence. Made from the finest cedar available, they are the perfect accent for any installation. Finials use only the higest grade kiln-dried lumber – the stock is planed, layered and glued under high pressure using ISOSET™ crosslinked polymerized adheasive. The laminated construction insures a stable and lasting product which will endure even the most punishing enviornments. The perfect accent to any wooden fence. These post finials are available in standard sizes of 4, 5, 6, and 8 inches.